Metropolitan Pavlos of America (TOC-K) Retires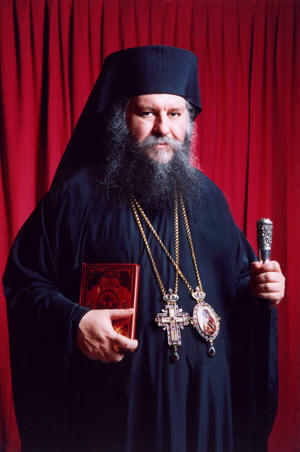 Recently, His Eminence Metropolitan Pavlos (Stratigeas), the President of the Eparchial Synod of the Church of the Genuine Orthodox Christians of America (GOC-Kallinikos) visited Greece for the first time since he suffered a debilitating stroke in early 2006. While there, he participated in various events, such as the exhumation of the remains of Metropolitan Petros of Astoria (+1997) and Hieromonk Niphon (Astyfidis) (+1994), who were his great-uncles-according-to-the-flesh and mentors.
While there, he also attended a Synodal meeting on October 10/23, wherein he submitted his request to retire from his position as the Metropolitan of America owing to his ill health since the time of his stroke. His request was approved by the Holy Synod, which at a subsequent meeting on November 6/19, appointed His Beatitude Archbishop Kallinikos of Athens and All Greece to be the Locum Tenens.
His Eminence released an Encyclical explaining his decision here, which was followed by the Holy Synod releasing its own Encyclical concerning His Eminence's retirement here.
Archimandrite Pavlos was ordained to the Episcopacy of the Orthodox Church on February 13 (n.s.), 1998 by His Beatitude Archbishop Chrysostomos II (Kiousis) of Athens and All Greece, to serve as ruling hierarch of the Holy Metropolis of North and South America, a position which incorporated the former Metropolis of Astoria, which had been vacant since the death of His Eminence Metropolitan Petros, and the Metropolis of North and South America, which was widowed when its ruling hierarch Metropolitan Paisios (Loulourgas) left the Synod and eventually fell to the Ecumenistic heresy.